︎ back to projects
Anne Focke
Arts Leadership Award
---
Award ceremony branding
Responsibilties
Award typography, logotype lockup, overall typography background imagery
---
About
The biennial Anne Focke Arts Leadership Award is offered by the School of Art + Art History + Design at the University of Washington to recognize individuals who pave the way for art, art history, or design to enliven and strengthen our community through their visionary and active leadership.

---

I worked closely with Samer Fouad, Cal Dobrinski, and Chris Obzubko to reflect this prestigious award in a lively, spirited way.

The abstract imagery was created by data moshing photos of the UW campus. We then added layers of texture and color to create visual interest.

---
Timeline
10 weeks
---
Team

Cal Dobrinski + Samer Fouad
---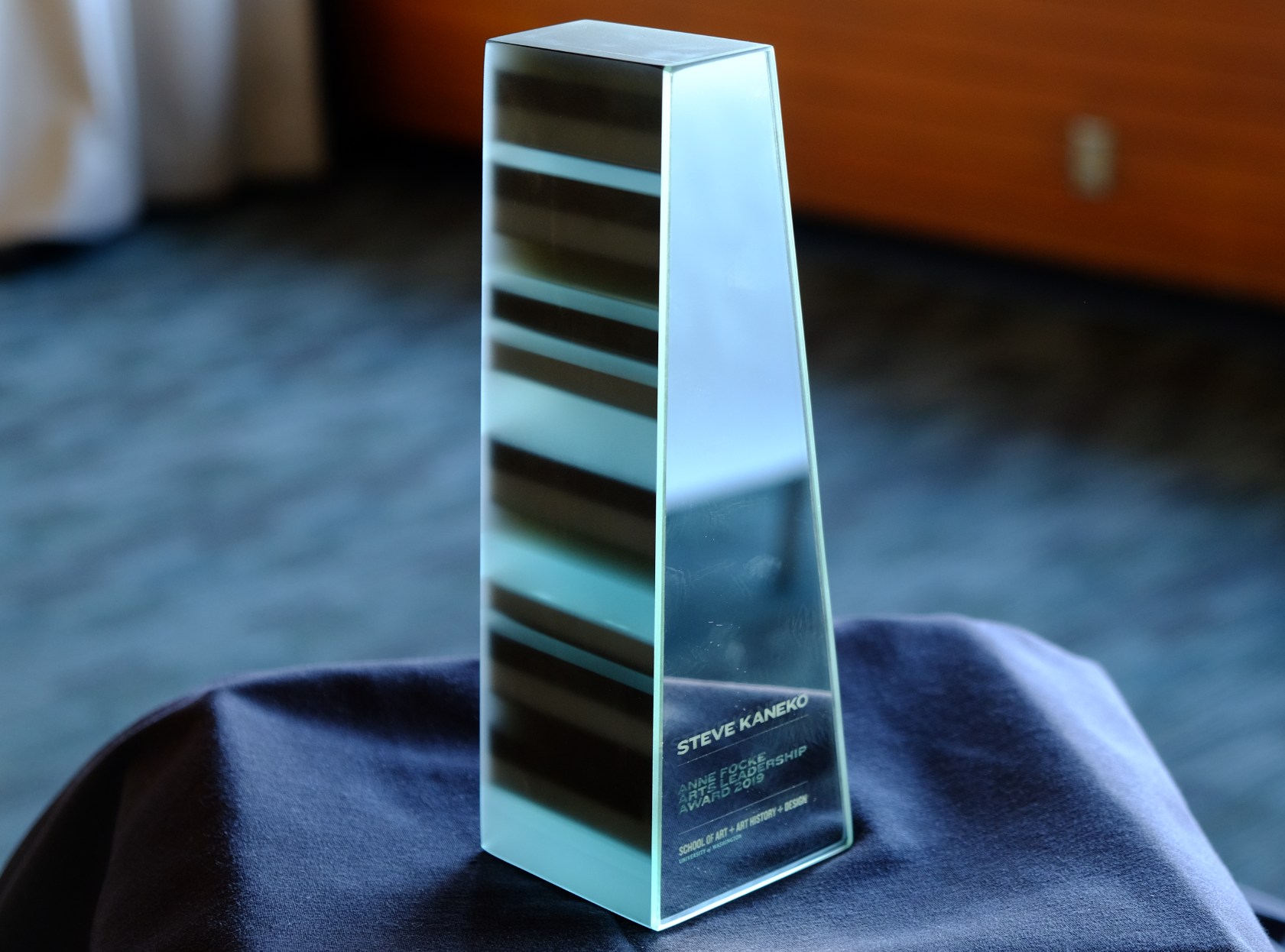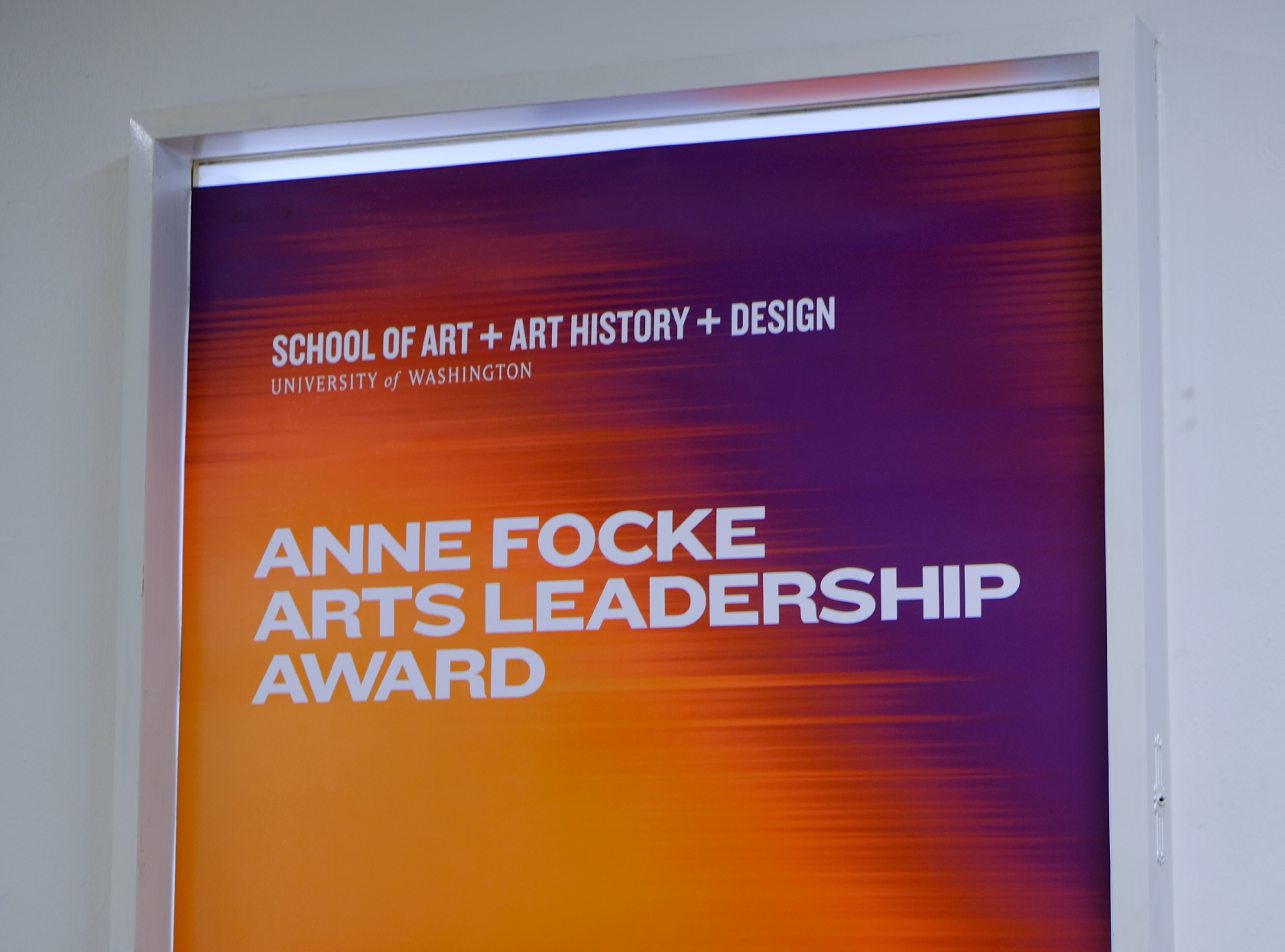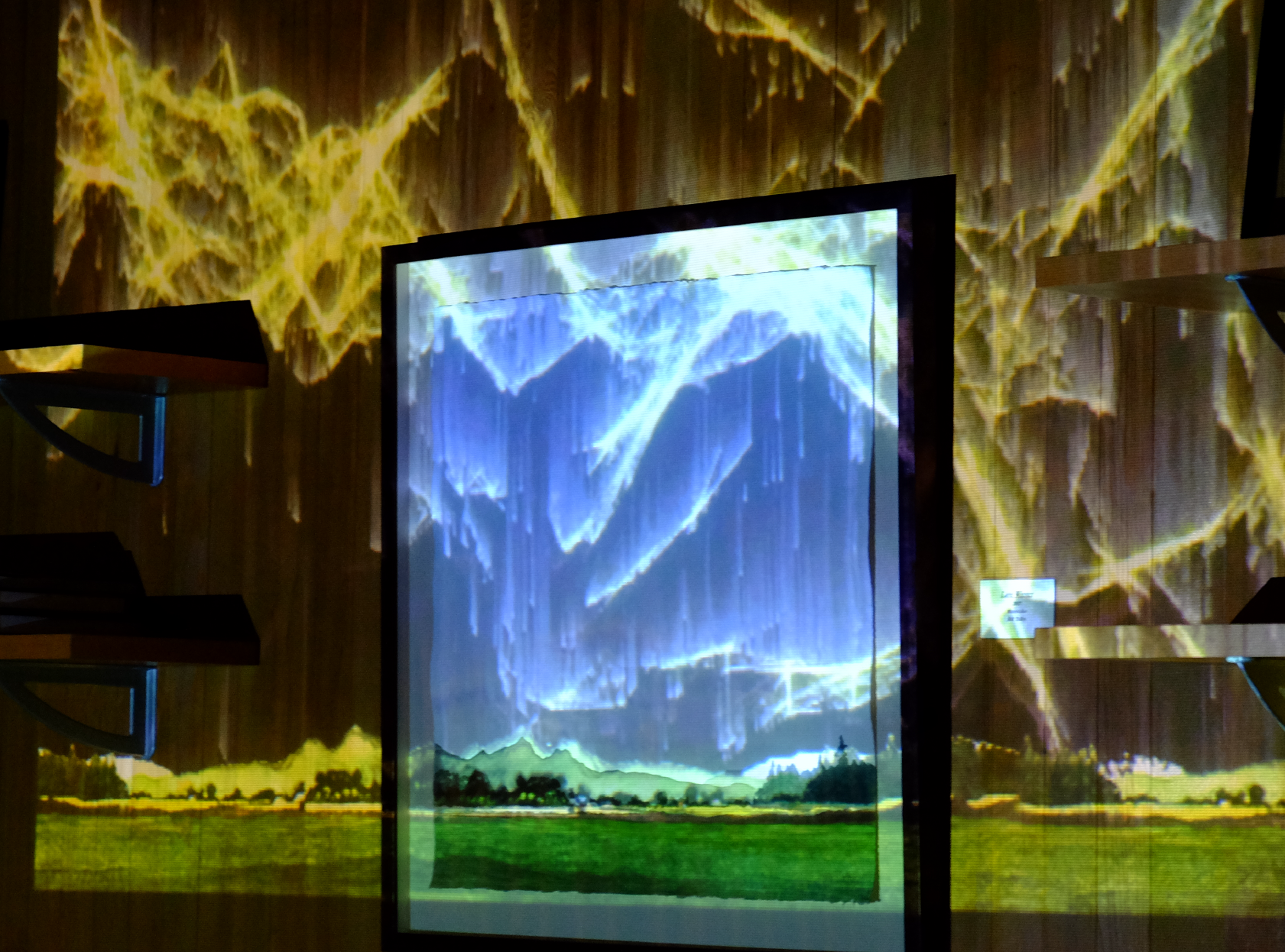 Steve Kaneko
receiving the Anne Focke Award.
---
︎ back to projects